Non-Surgical & Drug-Free Solution
Stop Pain Caused by Peripheral Neuropathy
STOP PAIN CAUSED BY PERIPHERAL NEUROPATHY
We offer a unique and leading-edge approach to treating the burning, tingling, throbbing pain that may be associated with Peripheral Neuropathy or Nerve Damage.  We have helped 100's of patients, just like you, reduce their pain fast and get back to living their lives.


Make an appointment
Schedule Your Consultation Now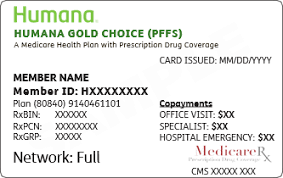 These Treatment Options are Covered by Major Insurances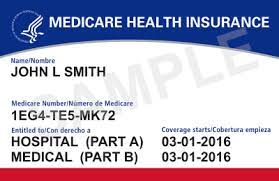 Hear from Todd, one of our most recent patients!
Stop the Burning and Tingling
Pain and Get Your Life Back
You Don't Have to Suffer Anymore

Have you accepted the fact that there is nothing that can be done about your pain that may be associated with Peripheral Neuropathy or Nerve Damage? 
Are you tired of searching for so-called "solutions" that never really seem to help?
Is there anything more annoying and life-disrupting than constant hand and foot pain?  The constant aching and throbbing pain, burning and tingling, prickling pain, the pill popping, the having to say "no" to doing the things you love. 
We get it.
We are so glad that you found us! 
Patients come to us when they are frustrated with the options their doctors have given them and they are searching for something better.  By the time people find us they think that they have tried "everything" to fix their Neuropathic pain. 
Just wait until you see what we can offer.
We are here to give you hope.  Our more natural, non-surgical, opioid-free solutions to nerve pain actually work.  Many of our treatments may be covered by Medicare & Major Insurance carriers, so there may be little to no out-of-pocket cost for you.
It's time to stop covering up the pain and get to the root cause.
We are confident that we can help reduce your sharp, burning and scorching pain, and in some instances completely eliminate it. 
It's what we do.
Top Benefits of Our Peripheral
Neuropathy Pain Treatments 
No More Throbbing Foot or Hand Pain
Stop the Burning & Tingling
Get Rid of the Pain All Night
Don't settle for typical pain management
No More Side Effects from Medication
Get More Energy to Do What You Want
Pain Free Life Is Possible
What Causes Peripheral Neuropathy Pain?
Peripheral neuropathy refers to the many conditions that involve damage to the peripheral nervous system, the vast communication network that sends signals between the central nervous system (the brain and spinal cord) and all other parts of the body.
Peripheral nerves send many types of sensory information to the central nervous system (CNS), such as a message that the feet are cold.
They also carry signals from the CNS to the rest of the body. Best known are the signals to the muscles that tell them to contract, which is how we move, but there are different types of signals that help control everything from our heart and blood vessels, digestion, urination, sexual function, to our bones and immune system. The peripheral nerves are like the cables that connect the different parts of a computer or connect the Internet. When they malfunction, complex functions can grind to a halt.
Nerve signaling in neuropathy is disrupted in three ways:
loss of signals normally sent (like a broken wire)
inappropriate signaling when there shouldn't be any (like static on a telephone line)
errors that distort the messages being sent (like a wavy television picture)
Symptoms can range from mild to disabling and are rarely life-threatening. The symptoms depend on the type of nerve fibers affected and the type and severity of damage. Symptoms may develop over days, weeks, or years. In some cases, the symptoms improve on their own and may not require advance care. Unlike nerve cells in the central nervous system, peripheral nerve cells continue to grow throughout life.
75%
of Diabetics Have Neuropathy Pain
Are you above a 7+ on the pain Scale? 
20 Million+
Americans
Have Nerve Pain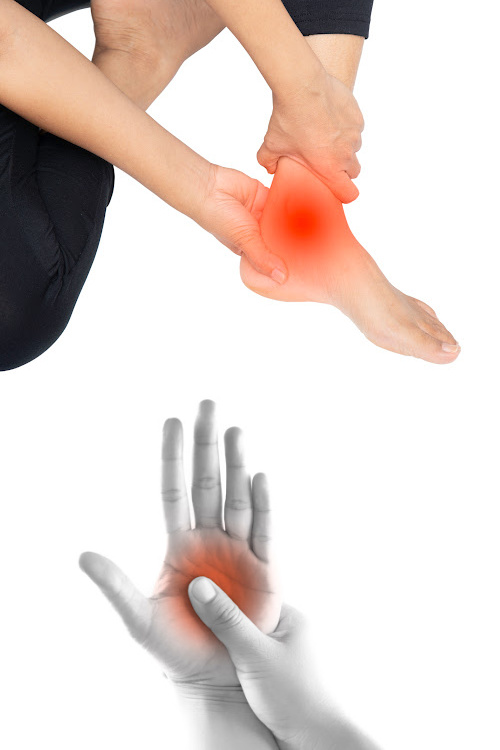 More than 20 million people in the United States have been estimated to have some form of peripheral neuropathy, but this figure may be significantly higher—not all people with symptoms of neuropathy are tested for the disease and tests currently don't look for all forms of neuropathy. Neuropathy is often misdiagnosed due to its complex array of symptoms.
When It hurts and You just want relief from Nerve pain 
"Every single person working there, is there for the benefit of the patient, appreciates the patients, and works diligently to provide them with the very best care."
We Can Treat Pain Caused by:
Pain Caused By Other Degenerative Nerve Conditions
Our Peripheral Neuropathy Pain Treatment Succeeds Where Other Treatment Methods Fail
We have helped hundreds of people just like you who are suffering from Chronic Nerve pain.
EST (Electronic Signal Technology) treatments are delivered by varying electric fields, electromagnetic vector potentials and chaotic frequency-specific microtubule vibration, to tissues, primarily in the affected area and are induced to reestablish normal cellular healing processes.
No one else has your pain—so you need a treatment plan that's 
unique to you

.
For people living with any of these painful symptoms, our Customized Pain Care Plans are the best solution to finally help address your nerve pain and regain energy, steadiness, and confidence that the treatment is working.
At the core of our plan is a series of treatments in our office use leading edge FDA Cleared technology, combined with injections, nutritional supplementation and potentially physical therapy.  Your care plan is completely customized to your specific condition and needs.  There are no cookie cutter treatments here!
Our modern therapy is a safe, gentle, and non-invasive.  A simple in office procedure can improve circulation, aid in healing tissue, reduce swelling, and relieve your pain.
Our treatments are used by professional athletes and sports teams to accelerate recovery from injury.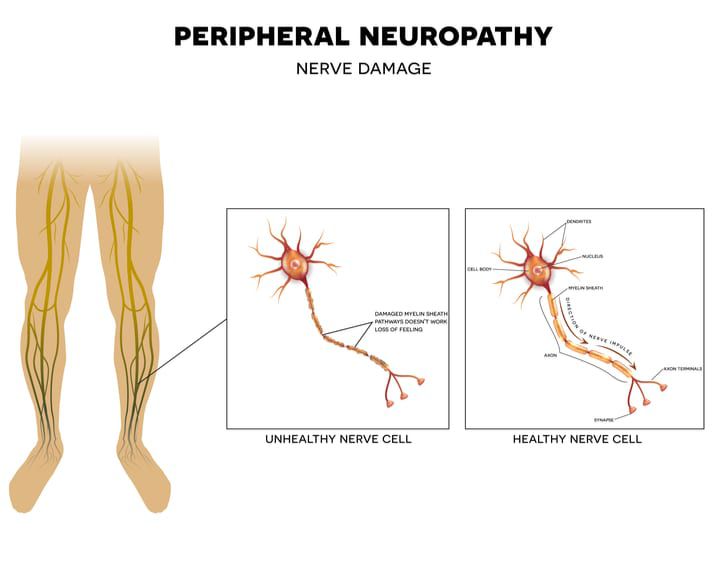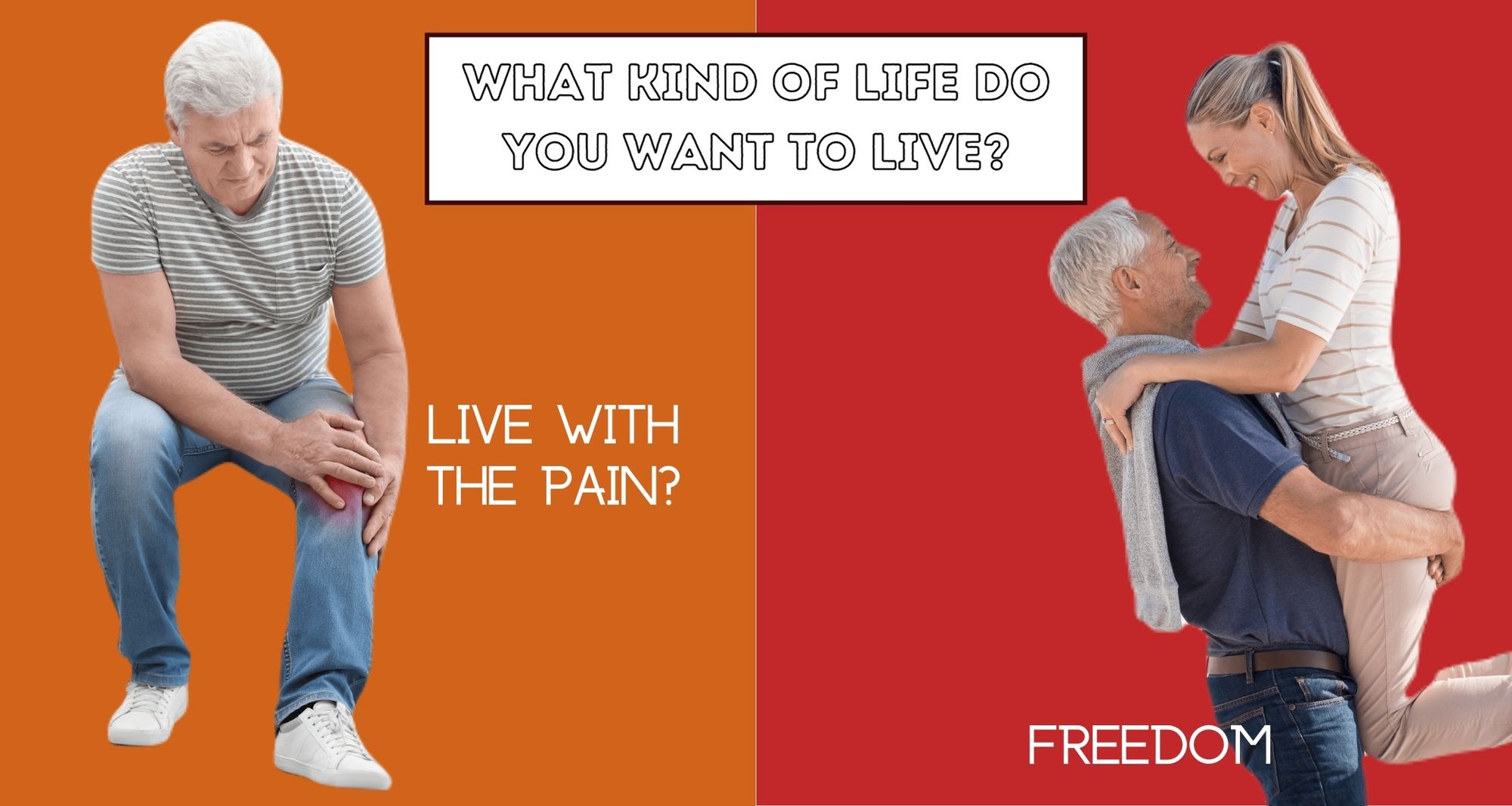 Don't Waste Another Day with Pain.
Peripheral Neuropathy Pain Relief is Just a Phone Call Away.
(Due to the high demand for our pain services, appointment times are limited)

Consultation
We will get to know you and your unique situation to decide how best to help you!
Procedure Day
Your procedure is a simple in-office visit that will get you on your way to reducing pain!
Pain Free Life!
Start taking your first steps without chronic neuropathy or nerve pain.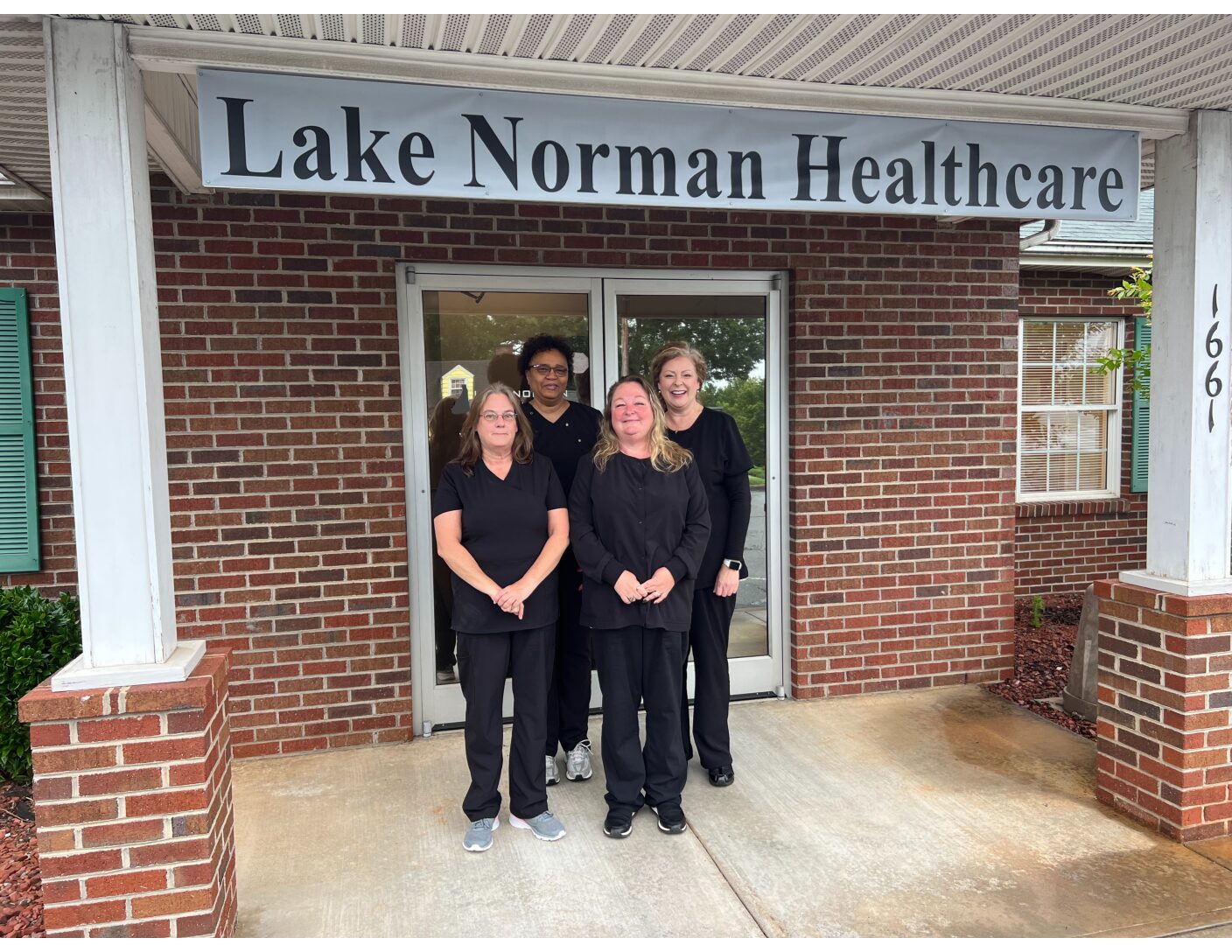 We are Lake Norman Healthcare in Statesville, NC. Our extensive training, unique approach, and highly specialized therapies give our patients a huge advantage in re-establishing their active and normal lives.
To tell you the truth, we have other doctors calling and wondering how our patients get such good results while their patients continue to suffer.
The ECS treatment combined with other more natural approaches that we use are the best available and many other doctors don't want to invest the kind of money it takes for the best equipment. Even doctors that do invest in quality technology don't get the results we do.  Using the highest quality technology is just one piece of the solution to being free of chronic pain.
We are highly-trained and experienced in neuropathy pain relief.
Natural and Non-Invasive Pain Procedures
Every patient is different, so we like to have options to choose from.
We are honored to have served Statesville and surrounding areas for many years!
You May Have Seen us on TV…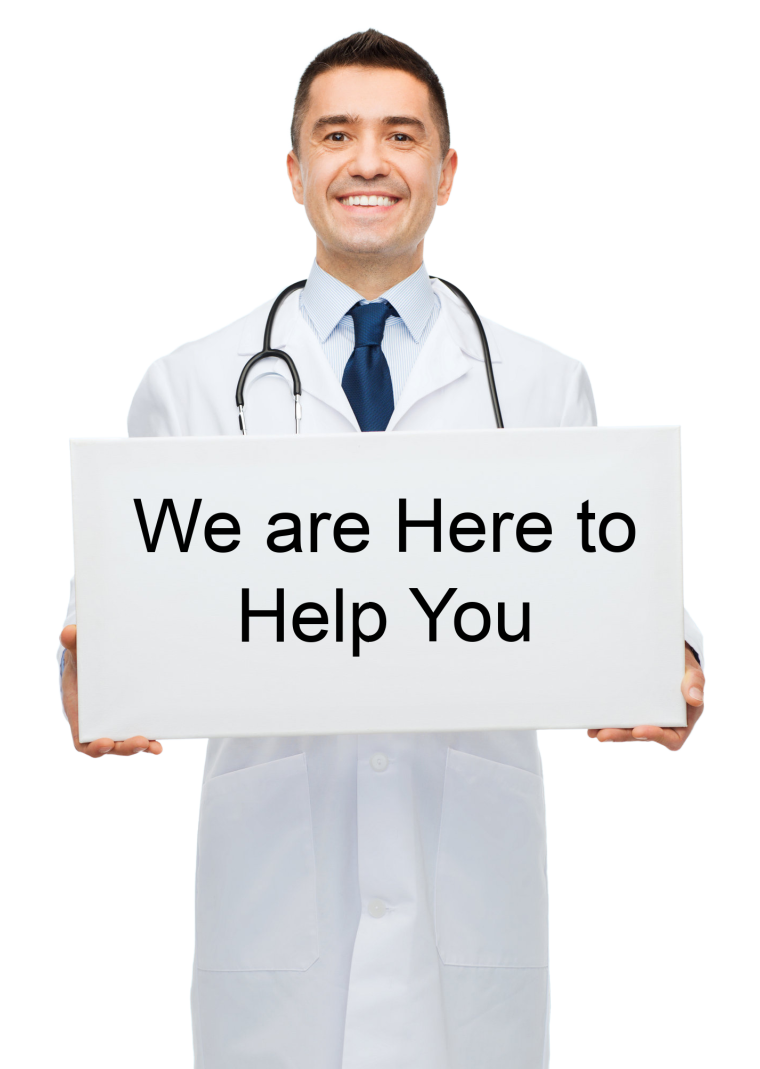 What our patients are saying about us.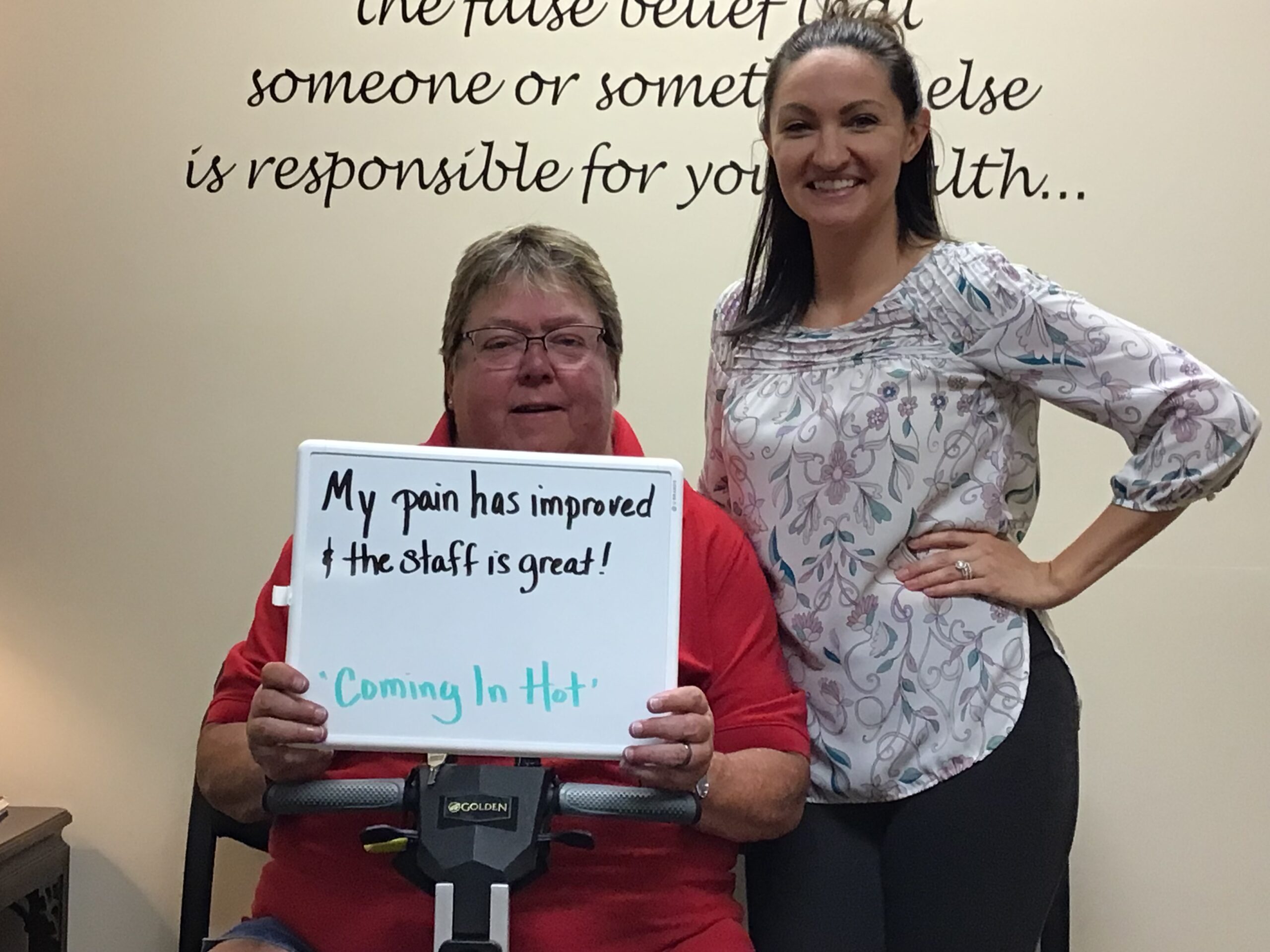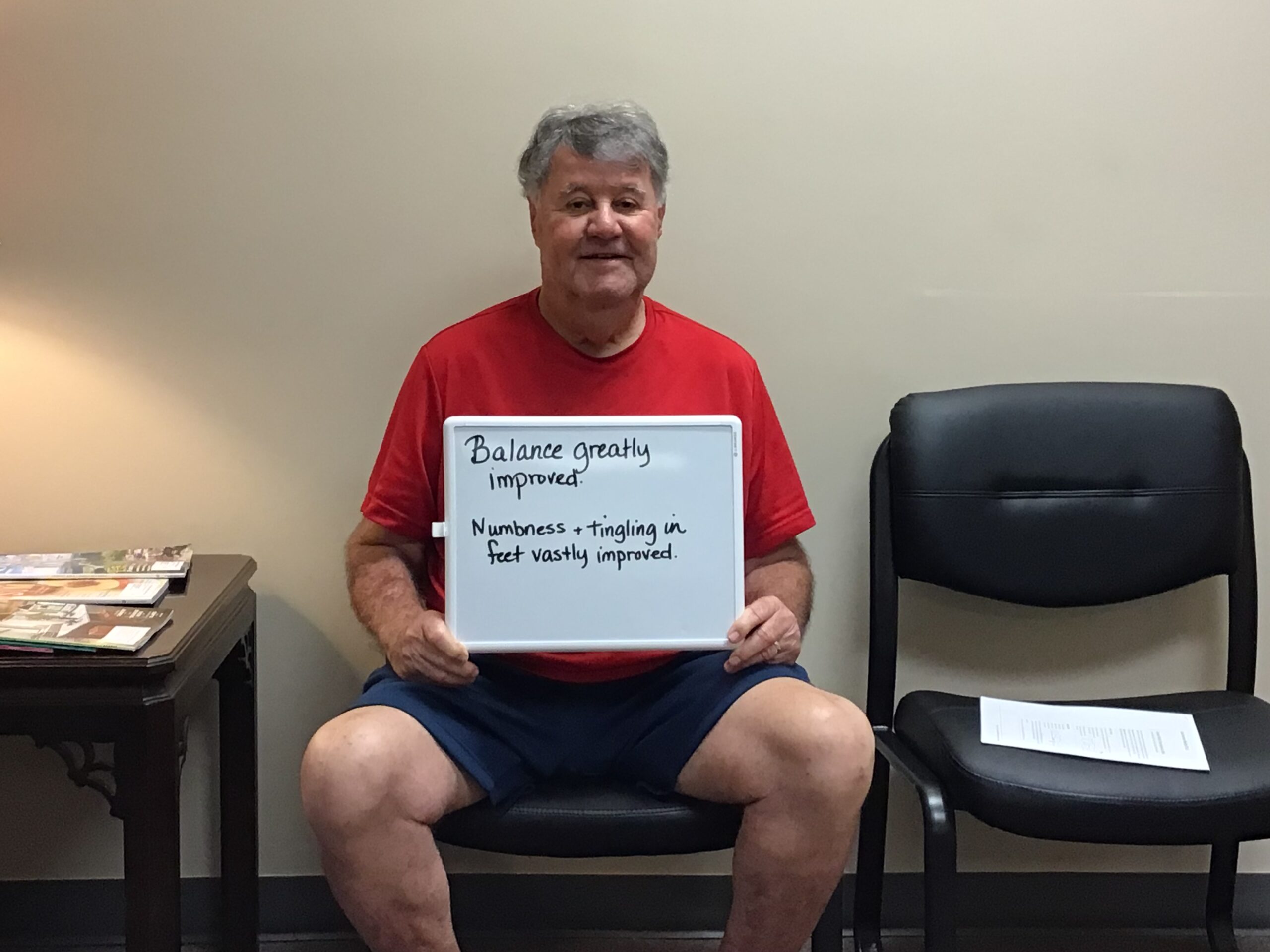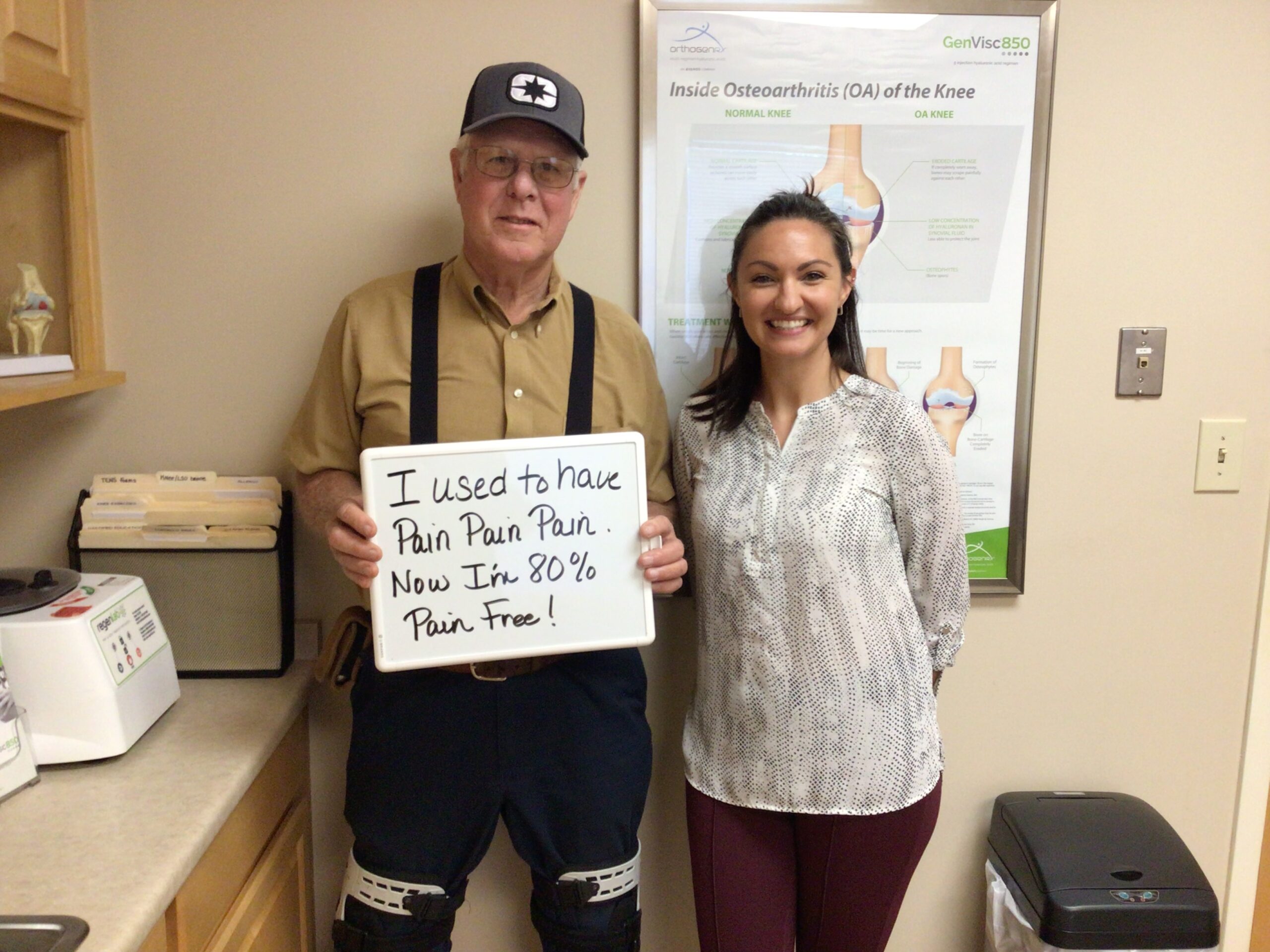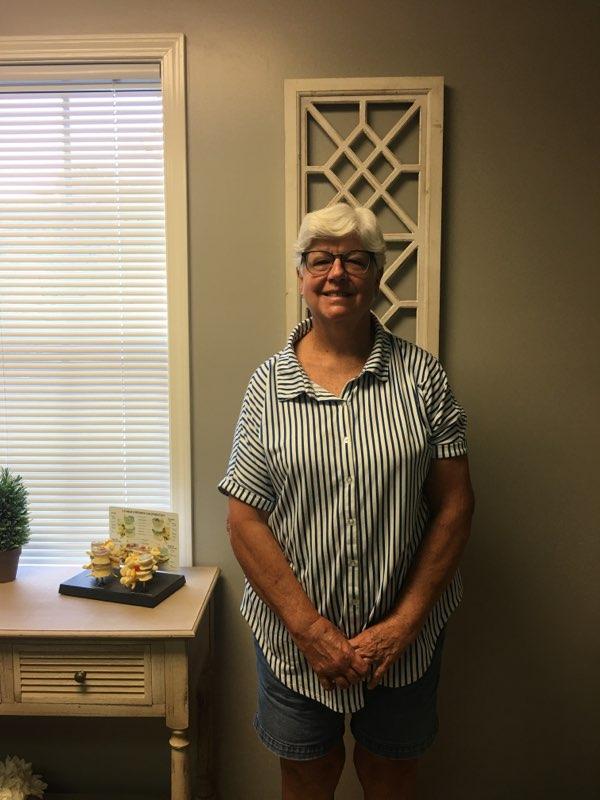 "I came to Lake Norman Healthcare because I had pain and neuropathy in my feet and lower (calves) legs.  This disrupted my sleep and my exercise routines.  After treatment the neuropathy in my feet is gone.  I use TENS on my calves once a day and that has helped in reducing the neuropathy in my legs.  My sleep is no longer interrupted and I can walk 2 1/2 miles with no pain.  My quality of life has improved as a result of the treatment.  My feet no longer feel pain and I can complete my normal exercise routines comfortably.  The staff is awesome and I enjoyed my interactions with them."  
-Deborah S.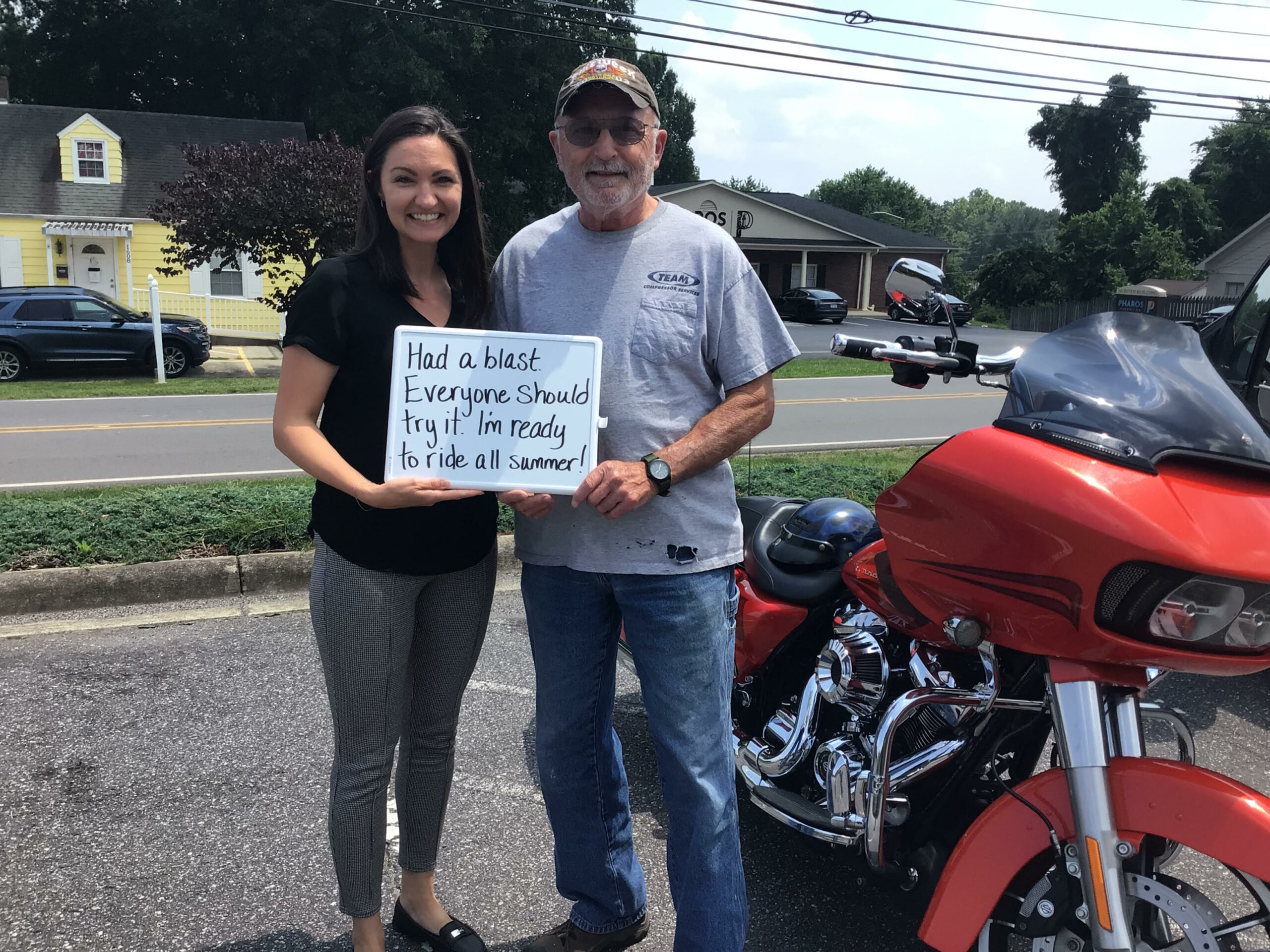 "Everything and everyone has been kind, helpful, and encouraging.  This has been one of the better decisions/ experiences of my life.  Thank you all!!!"
-Marc K.
"My name is Larry E.  and I came to Lake Norman Healthcare because my feet would sting.  When I started coming to Lake Norman Healthcare, I wasn't able to stand up and the medications I was taking would cause negative effects. I had tried medications and it helped with the pain but made me tired. After about 4 to 5 visits (2 weeks), I noticed improvement in my condition.  I can now lay down without my feet stinging and finally able to sleep. I can walk better and can run errands like going to the store.  The Lake Norman Healthcare staff  were able to help my feet and they treated me very kindly. The thing that amazed me the most was they helped stop the stinging in my feet."
-Larry E.
"My condition has gotten much better.  Walking is easier with a lot less pain, and my sleep has improved.  The tingling has also decreased."  
 -Ervin L.  
"When I first came in I could not feel my feet.  The only thing I felt was like rocks in my shoes.  At night I couldn't stand the sheet on my toes, about half way through I started seeing improvement.  I can now feel grass and carpet on the bott\om of my feet.  The staff at Lake Norman Healthcare was amazing and very kind.  I thank them for their help."
-Pat. H. 
"When I started coming to Lake Norman Healthcare my feet were numb when my shoes were off, cold in the bed, and my balance was not very good.   I would have a hard time sleeping because my feet were cold and numb. None of my doctors suggested any medication or treatment.  Within one month of coming to Lake Norman Healthcare I noticed that my feet weren't as cold, and my balance was better.   Now, I can sleep without socks. I don't mind the drive to come to Lake Norman Healthcare because All of the staff here is nice, personable, and friendly and makes me want to keep coming.  I have been dealing with neuropathy for 10 years and am amazed that there is help for my neuropathy."
-Laura B.  
"I had a lot of pain and stinging, burning in my feet.  Walking short distances was very painful.  Before treatments just walking out the door to get in the car was difficult.  Now, I can walk around outside and even use the push mower.  Before that wasn't possible.  The treatments at Lake Norman Healthcare have helped me to be able to do more than I have in a long time.  The staff and personnel have always been respectful and nice at each appointment." 
"Thanks Lake Norman Healthcare !"
-Larry P.
"I have suffered with neuropathy for 12 years now.  I've suffered nightly with stabbing pain running down my legs to my feet and it kept me awake all night. 
Now that I'm being seen at Lake Norman Healthcare with injections for my neuropathy twice a week, I'm feeling back to normal and sleeping all night.   I started my treatments on May 11 and after my first treatment I started feeling results.   I am grateful for the medical staff here at Lake Norman and really satisfied with the treatments. "
-Debra C. 
Ready to Be Active Again?
Listen to what patients are saying…
We are very proud of the success stories we are able to share with you.  Don't take our word for it; listen to the life-changing benefits patients are experiencing from our treatments!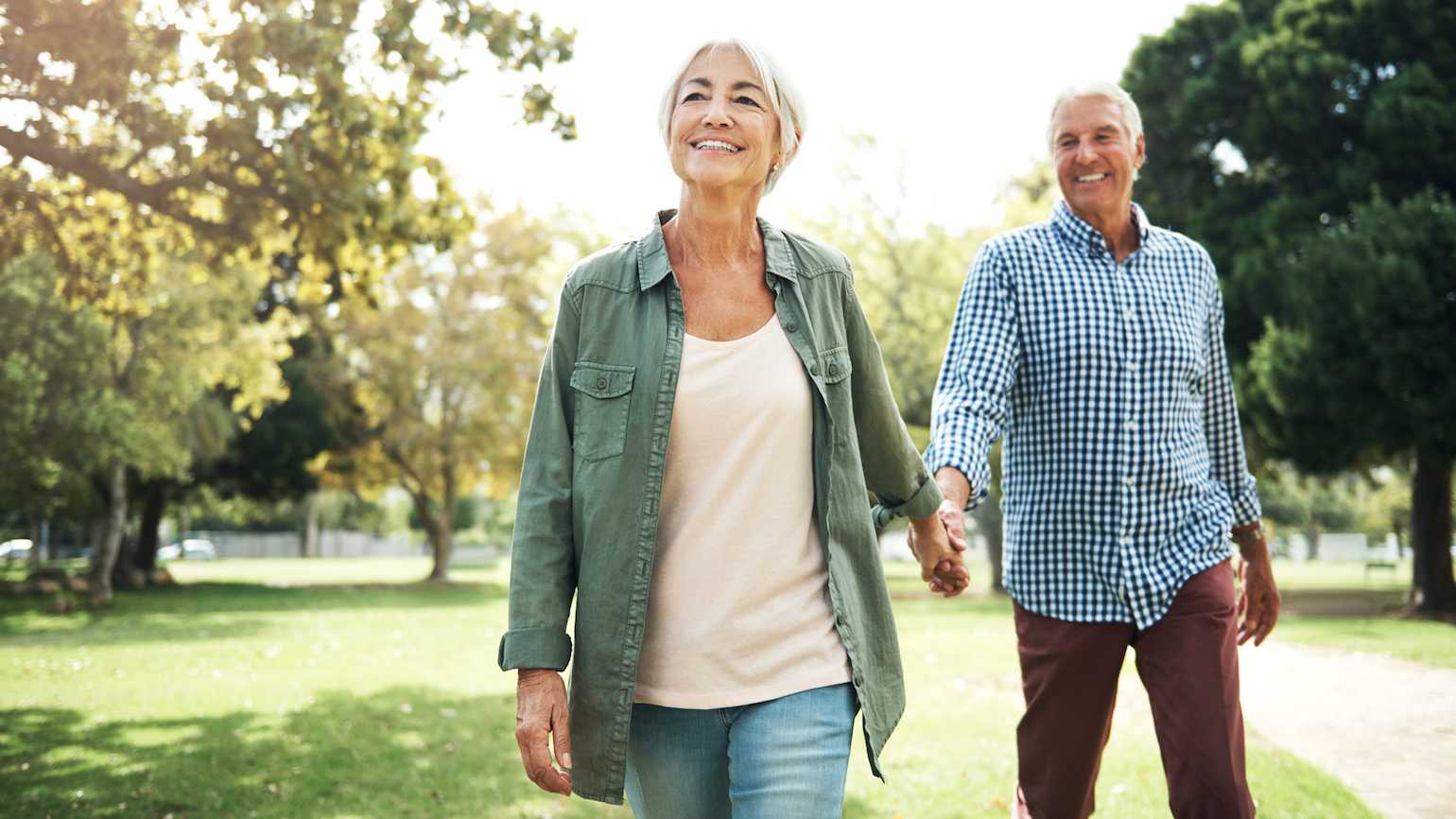 "Yeah, when I am done my feet feel better for sure. It always feels a little bit better. I rated a 2 in pain after my treatment today. I would recommend trying this."
"I have flexibility in my toes. The biggest impact has been on the cramping in my lower extremities at night."
"After the very first treatment, when I drove home, my feet felt peaceful. The burning and tingling and sensations are gone. I look forward to the treatments!"
"The pain that I was having were like needles, sharp needles.  Terrible pain. It's amazing how much pain is gone."
"I just knew my feet weren't right. When I first stepped in here my pain was a 10 or more.  I'm telling you it helps.  It helps so much!"
"After the very first treatment, I got a few minutes of relief!  I can walk, I got my life back!"